After spending 25 years in the food production industry (1974-1999) David Chung, co-founder of Bioken, Inc. specialized in adapting the process to lock in the essential nutrients of our raw materials in instant and frozen food known as quick-freezing. This process virtually preserves all the properties of food or other raw ingredients by ultra-rapid freezing at extreme low temperatures (-30C to -40C). In the year 2003, with his extensive experience in the food manufacturing industry and knowledge of raw materials, together with wife, Karen Chung, owner and co-founder of Bioken, Inc., established the U.S. based company in Anaheim, California.
When David left the food industry, they worked jointly with a doctor who discovered a vital lipid system and helped him formulate an effective skin care product. Only natural ingredients were used in his line. Knowing that the scalp is more sensitive than the rest of the body, they saw the opportunity to evolve the idea originally for skin care and relate it to the scalp and hair. The husband and wife team then went on to combine their individual experiences, skills, and knowledge and applied it to the hair industry, thus Bioken, Inc. was born.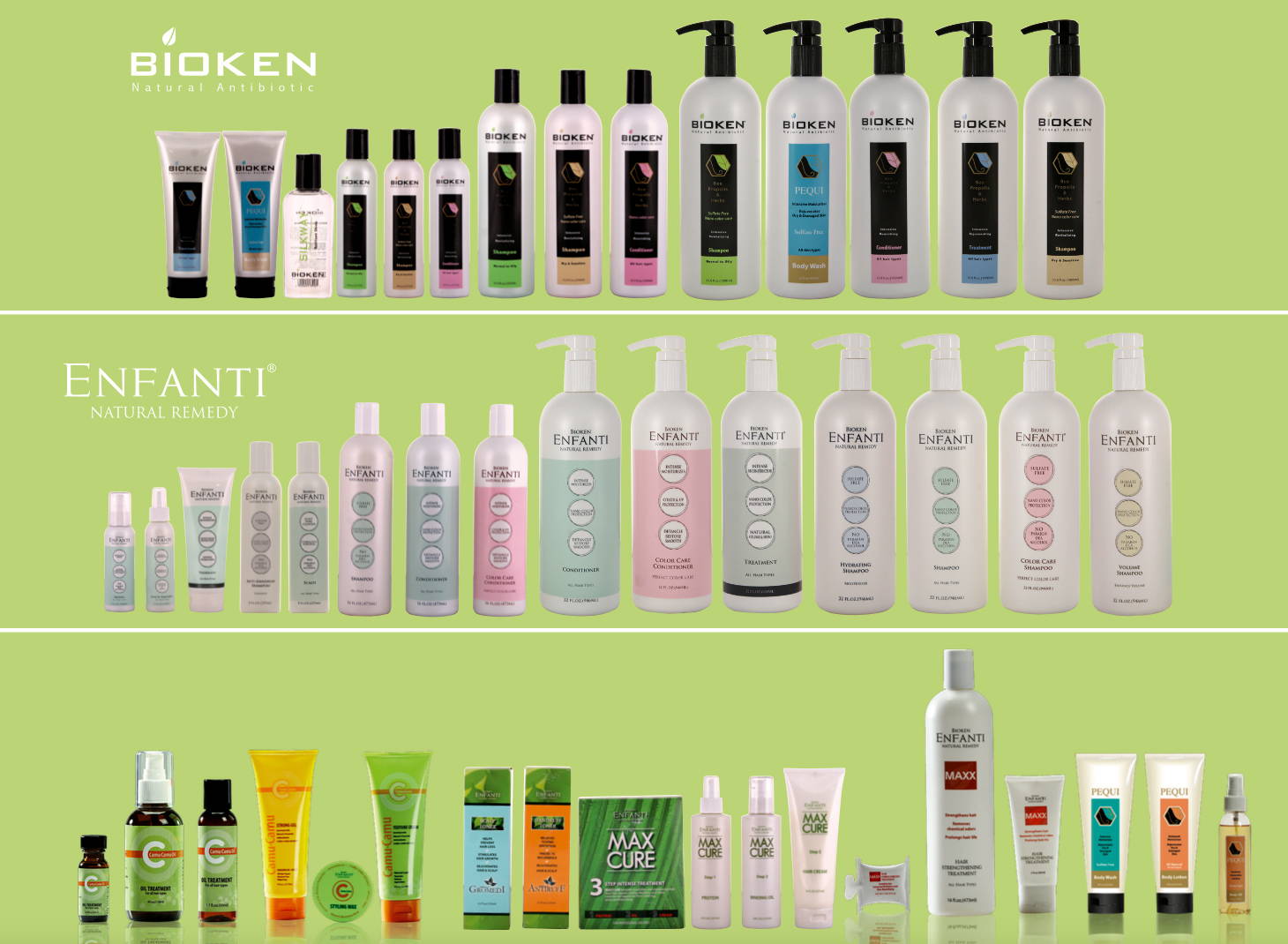 Their belief is based on what we eat and consume makes us. With beauty; one thing affects another and what we put on our skin, scalp and hair becomes part of us. Thinking longer term, they put importance on using only natural remedies. Having noticed that everyone has very special needs with their hair, it was apparent that the root of the problems started with an unhealthy scalp. Staying away from harsh chemicals, drying or even dangerous chemicals like DEA, paraben, sulfates, or alcohol, Bioken, Inc. set out to produce an all-natural line of products that nourish hair and scalp, providing the optimum environment to grow healthy hair.
Bioken® believes that all things begin with nature, and thus all things must return to nature. It also became apparent when investigating thinning hair and scalp damage, that all things can be healed by nature. Since this discovery, Bioken's objective has become to deliver the essences of nature (BIO) that promote beautiful, healthy hair from a secluded and intimate place (KEN).
Knowing that beautiful hair starts with a healthy scalp, Bioken® has identified the means to reaching this vital goal. The process includes cleansing to remove excess oil and dirt from pores, providing good circulation to the scalp, preventing free radical damage as well as nourishing both hair and scalp.