BIOKEN ENFANTI HAIR TREATMENT
BIOKEN ENFANTI HAIR TREATMENT: Super Herb Treatment is a moisturizing hair Treatment for dry hair, color-treated hair packed with super rich, essential nutrients to nourish and moisturize hair. The Super Herb recipe works to create a smooth, shiny and frizz-free. Nutrients such as Chamomilla Recutita extract, Nettle extract, Safflower extract, Calendula extract, Green Tea extract Aloe vera extract, Guarana seed extract, Panax ginseng extract. Perfect recipe for dry and damaged hair!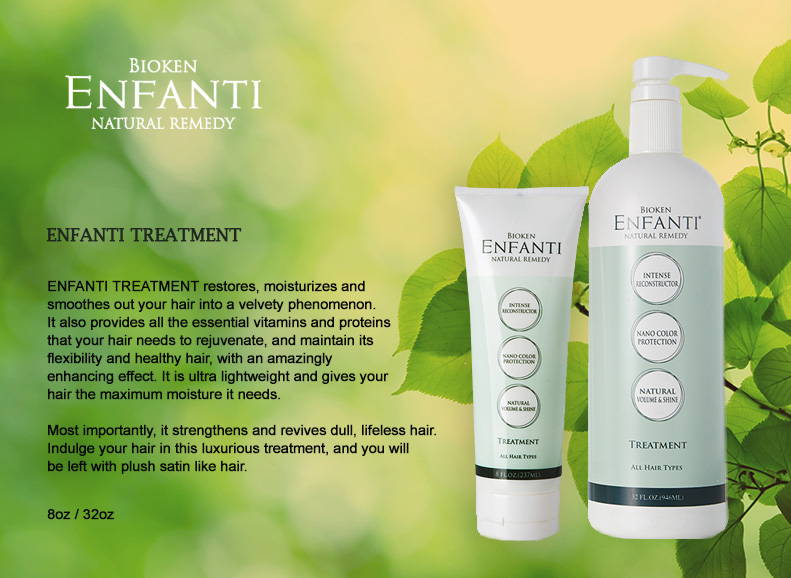 AMAZING SOFT, SHINY, SILKY HAIR IN 5 MINUTES - Luxury Salon Perfect Hair. Professional Silky , Smooth & Shine. Split Ends Repair
INTENSIVE DEEP TREATMENT FOR DAMAGED HAIR - Nourishing Renewing Restores & Hydrates Color Treated & Dry Hair to Health. Intense Remedy Recovery Nutrition for Extremely Brittle Hair
LONG LASTING VITAMIN COMPLEX LOCKS IN MOISTURE - Ultra Moisturizing Nourishment for a HAIR BODY, Repairing & Strengthens Bleached & Colored Hair. Scalp & Roots Revive.
TIMELESS FRIZZ CONTROL & STRENGTHENING MOISTURIZER - Antifrizz Solution Immediately Frizzy Hair. Curl Booster & Strengthener for Smoother hair Styling. Anti Breakage Thermal Protection Shield Stops Heat Damage
VOLUME UP FORMULA NEVER WEIGH DOWN THIN FINE HAIR - Non Oily Volumizing Product for Wavy & Normal Hair Texture. NO Sulfate, Paraben & Cruelty Free. No Alcohol & Without Harsh Chemicals
Silicone Free. 100% Vegan.
r/scaly and itchy rashes), psoriasis (comm