Enfanti Silkway is an alcohol free, lightweight serum that repairs and rejuvenates damaged ends, turning brittle strands into manageable, beautiful, shiny and healthy hair. Abundant in vitamin E, its naturally protective and healing properties shield hair from harsh UV rays and pollutants. Keratin amino acids recover strength, elasticity and moisture while repairing hair from the core. Safflower oil offers regenerating and nourishing benefits and leaves a brilliant high gloss shine.
Available in 5oz size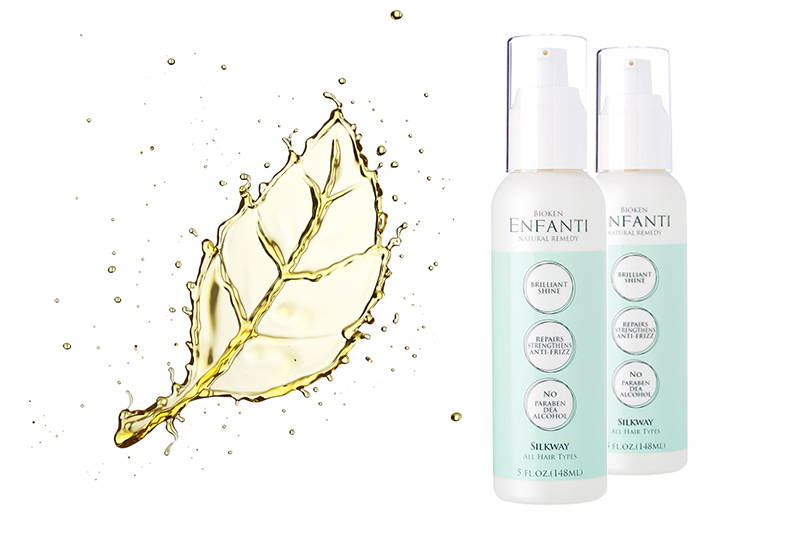 Work a small amount of Enfanti Silkway onto damp hair before styling to add shine, condition and tame frizz or after styling to help take down flyaways and or detail a hairstyle.
Safflower Oil - rich in essential fatty acids with a high level of vitamin E, which offer regenerating and nourishing benefits. Rich in polyunsaturated fatty acids, it is highly beneficial for dry, color treated, or permed hair. Promotes blood circulation.